Serving the Jersey Shore's photography needs since 1990!
Client List
About Face
Adhocracy
Advanced Surfaces
AeA - NJ/Pa
Alice White & Associates
Allen Consulting
American Cancer Society
American Heart Association
American Red Cross
American Society of Land Architects of New Jersey
Ampersand Graphics
Anadigics
Asbury Park Press - Multi Media
Asbury Park Press - Marketing
Association Associates, Inc.
BAK Communications
Barson Marketing
BASF
Bayshore Community Hospital
Bayshore Health Care Center
Bergen Community College
Berger Associates
Big Brothers, Big Sisters
Big Kahuna Riverboat Co. Biotechnology Council of New Jersey
Bowe, Caruso & Epstein, LLC
Bradley Beach Lifeguards
Brennan Graphics
Brighton Gardens - Middletown
Brookdale Community College
Brookdale Community College Foundation
Burlington County College
Burt Williams Advertizing
Busy BBB Florist
Butler Chemicals
Cablevision
Cahn Communication
Camden County College
Celgene
Center for Holocaust Studies at Brookdale
Checkmate
Childhood Leukemia Foundation
Clean Ocean Action
Coldwell Banker - Holmdel
Consultants in Design
Converting Equipment Manufacturer's Association
CPC Mental Health
Creative Approach, Inc. Daybreak Marketing Services
Design Works
Designline Construction
Diane Turton Realtors
Discount Store News
Drug, Chemical and Allied Trades Association
East Coast Fireplace
Embassy Suites Hotel
Family Resource Associates
Fountainview Care Center
Freehold Township Office of Public Information
Gattefosse Corporation
George Harms Construction
Georgian Court University
Giordano, Halleran & Ciesla
gladys g. Saunders associates
Glaxo Wellcome
GPU Energy
GPU Service Corporation
Grenada Tourism Board
Habitat for Humanity
Heritage House Realtors
Home News Tribune
Howard Levy Design
Hutchins, Laezza, Farrell & Allison
Ice Blue Productions, Inc
Imagemaker Associates
Jewish Community Center of Greater Monmouth
Kelso Construction
Kenyon Building Maintainence
King, Kitrick, Jackson & Troncone

Kramer Chemical
Little Girls Dance Group
Long Public Relations
Mental Health Association of Monmouth County
Meridian Medical System
Monmouth Conservation Foundation
Monmouth Council of Girl Scouts
Monmouth County Historical Association
Monmouth County Parks
Monmouth County Sheriff
Monmouth Ocean Development Council
Monmouth/Ocean Board of Realtors
Moran Marketing Associates
Mustang Engineering
Navesink House
Neptune Police Dept
Neptune Publications
New Jersey American Water Company
New Jersey Builders Association
New Jersey Council of County Colleges
New Jersey Natural Gas
New Jersey Resources
New Jersey Shore Builders Association
New Jersey Veterinary Medicine Association
New Jersey Bead Society
New Jersey Commission on Science & Technology
New Jersey Online
Nolan Design
Northern Monmouth Chamber of Commerce
Ocean County College
Ocean County College Foundation
Ocean First Bank
Oxford Communications
P & E Technologies
Pace Advertising
Palermo Supply Co.
Pasaro Realty
Peterson Michaels
Phyllis Kessel Associates
PRC Group
Prevention First
Princeton Public Relations Group
Princeton University
Programmer's Paradise
Protameen Chemicals, Inc.
Radio Station 101.5
Ramapo Valley Chorus
Ros.com
Sales Association for the Chemical Industry
Scaasis Originals
Senior Citizens Activity Network
Sheraton Eatontown
Silver Sun Jewelry
Sogno Restaurant
Southern Monmouth Chamber of Commerce
Squan Furniture
Stellar Publications
Supermarket News
T.F.H. Publications
The ARC of Monmouth
The Point 94.3 WJLK
The Sales & Marketing Alliance
The Wiz
The Write Way
Tinder Box International Tuckerton Seaport
Twin Vision
Two River Theatre Company
Two River Times
Umbrino Construction
UT Group
Watercolor Society of New Jersey Weichert Realtors - Holmdel
White Castle System, Inc.
WHTG Tower Corporation
Withum, Smith & Brown
Women in Flavor and Fragrance Commerce
YHD Realty.com
YMCA of Red Bank

732.942.9229

908.492.4973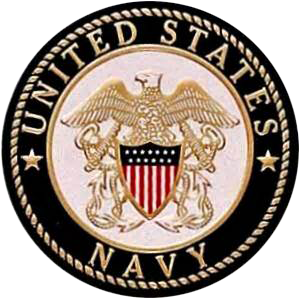 Copyright © 2017, All is Sharp Photography
All parts of this Website and All Material displayed on
it were created by All is Sharp Photography and are
protected by United States Copyright Laws.
Joseph M. Sharp - Owner
P.O. Box # 366 Farmingdale, N.J. 07727